The HYPT Weekly News 3/2/22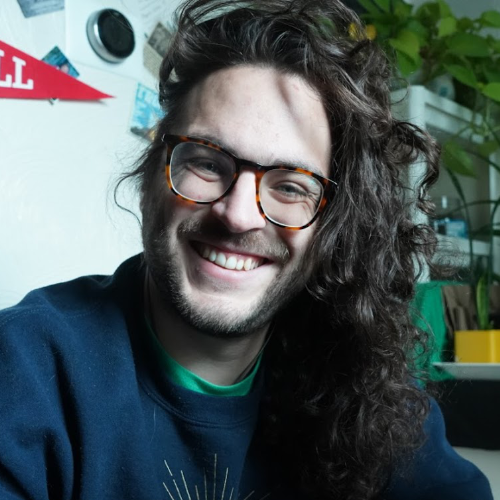 Adam Bell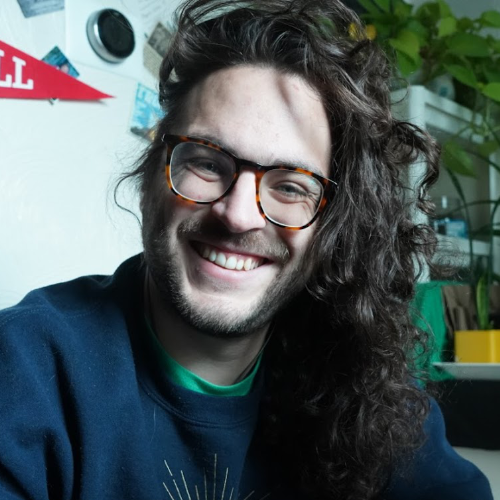 Adam Bell
HYPT News 03/02/22
==================
HAVE YOU PLAYED THIS? | 🐦 Twitter | 🎥 YouTube | 🎮 Twitch | 💬 Discord | 💸 Support
Jeremy Gage: IT'S TUESDAY ADAM!!!
Adam Bell: Well Jeremy, not to make a liar out of you but by the time I got to finishing and posting the news, it is in fact Wednesday. That's on me though, so you keep pretending it's Tuesday.
JG: Happy Tuesday Newsday from your favorite weasels, its also Fat Tuesday so I hope you are all imbibing in a little Paçzki today! we have a ton from the forest. So let's get into it.
---
Last Week for the Weasels
Draw Your Dice (02/26/22)
JG: It was a great episode with the Gem Room Games Family! We talked about Dan Phipps's and Kali Lawrie's latest project, "9 Lives to Valhalla". The couple is in the market of designing "Weirder, Faster, Funnier Games**".** and Boy how they've accomplished that! You can listen on wherever podcasts are born.
Tabletop Call-in Show (02/28/22)
AB: We skipped the call-in show this week. Sometimes the best show is a blank screen. We'll be back next Monday with the HYPT podcast so tune in at 11AM EST.
---
This Week for the Weasels
Draw Your Dice
JG: This week is a Dev Log week! You get to hear some Umbral Dive news. gonna chat about the design intent with the RPG elements, what kind of stories and setting, and what kind of characters I want people to create for the game! You can listen to the episode early over on my PWYW Patreon feed OR you can wait until this Saturday (03/05/22) for that episode!
Adam's Videos
AB: I'm hoping to get a video done this week, but am still having internal (read: inside my head) debates on what it should be about. I want to get started on some "how to get into tabletop rpgs" content but can't choose an angle to start from: fully new players, DND converts, board gamers, video gamers. There's a lot of ground to cover!
Personal Projects
AB: The reason this is late is because I've been trying to order the print run for Legend Has It and getting spreadsheet related errors for over a day now. It's a pain in my ass but I'm excited to get it ordered and get this game out into the world! Other than that, I've been on vacation mode here too and don't have much to chat about my personal projects.
Umbral Dive
JG: I've cracked so many codes, put a lot of mood boards together. My goal is to have a Closed Beta playtest by the end of the month. if you are interested in being selected I'm handling that over in the HYPT Discord link can be found at the top of this newsletter along with all of the Hub HYPT socials and resources. Guess what. Umbral Dive is gonna be card based most likely! Can you say Class Booster Packs? but don't worry I'm still trying to get some tech in there for those CLICK-CLACK Goblins out there. Also here's a sneak peak of the current tactics board! Do you know what any of this means?! No. Do I think its cool to share?! Absolutely.
---
What's Going on in the forest?
AB: Part of being on vacation is being a little less plugged into things, so I don't have as much to share as a more ONLINE week. That said, check out this bundle of games from RPGLATAM; there's some really great stuff in here whether you love storytelling games or dabble in the OSR. Also take a peek at these preorders for CHOKE. by Clove Fulminata.
One thing I did want to shout out is the Roll Plus Bond 3rd Anniversary Stream! I'm helping organize this once again. RPB is a small discord community that grew from a group of fans of Friends at the Table. Once a year, instead of privately playing games with each other we put on a 72 hour live stream of tabletop rpgs to raise money for charitable organizations. This year, we're raising money for Black & Pink. Tune in at Midnight this Friday for the start of the stream, and stick around for the rest of the games. I'll be playing in Grasping Nettles at Noon on Friday and Wagon Wheel at 8PM Sunday.
Jeremy's Picks
This is an incredible project that I feel needs a lot more attention! Here's a quick blurb about what it is from the developer:
Fari App is a free and open source virtual tabletop platform with more than 5000 monthly active users. With this VTT, you can build characters sheets for any system, roll some dice, organize your scenes, and play together. Simply start a session, share a link and get started within minutes. 

No prep. No account. Just play your game.
René and The Fari.app community are doing amazing work, all with free tools like Netlify! Send them some love and see if you can get your SRD on the site!
Huetopia is a beautiful TTRPG community and here are some words from their Twitch channel:
We are a TRPG streaming channel hosted by BIMPoC, for BIMPoC!
What We Stand For
The rights and respect of physical and mental ability as well as racial, cultural, national, gender, and sexual backgrounds.
Listening first.
Being open and honest about our feelings.
Standing in solidarity with members of our community, and correcting the mistakes we make.
What We Stand Against
Trolling, purposeful disrespect, harmful language.

Positioning one's self as righteous or better than another.

Placing the emotional labor of self-bettering on the marginalized.

Fascism, racism, transantagonism, sexism, homophobia, purposeful misgendering, ableism, and the oppression of all marginalized peoples.
And that's all for us this week! Don't forget that you can support what we're doing here at HYPT by going to haveyouplayedthis.com/donate!