The HYPT Weekly News 2/8/22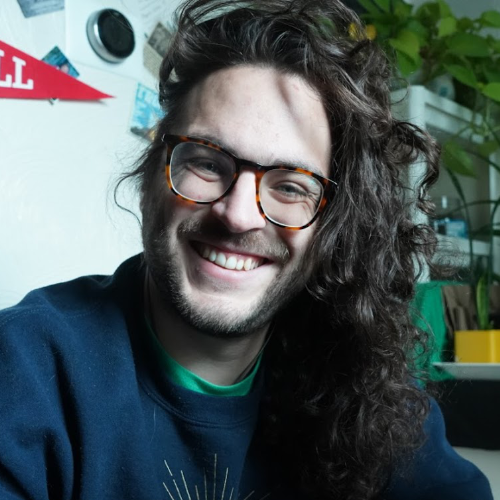 Adam Bell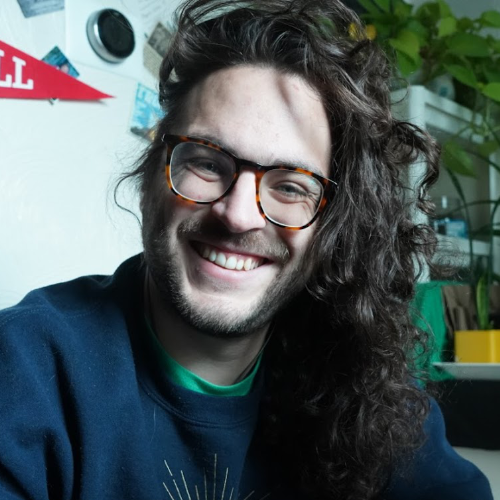 Adam Bell
The HYPT News 2/8/22
And so it begins...
Adam Bell: Welcome one and all to the first ever edition of the Have You Played This Weekly News! As this is our inaugural issue, perhaps an overview of what we're trying to do here is in order. One of our goals with HYPT is to help shine a light on the wide and oft-overlooked world of indie tabletop games. But with that world being as wide as it is, we won't be able to fully cover the vast majority of those games, so the weekly news is our attempt to cast a slightly wider net than we might otherwise with the site.
Jeremy Gage: That's right! We want to be more a hub or crossroads of information rather than authorities of any particular subject. This way you can use the newsletter to wikipedia yourself into your rabbit hole of choice and provides us the unique opportunity not only to provide cool resources but to also lift up those creators.
AB: We're just two people though, so we'll definitely miss some big stuff! If you come across something cool, or make something cool yourself, the best way to let us know is to fill out the contact form on the site. A few people already have, which just rules to see! I'll be checking it pretty regularly, so don't be shy.
---
This Week for the Weasels
JG: Since this will be our first newsletter we are gonna line out the coming quarter of intentions instead of just the week, though following newsletters to come will be just about the week ahead. So let's get started!
JG: Bi-weekly, Juicy Boy Jeremy, will be doing Game Theory related articles as they pertain to his pet project heartbreaker of all things skirmish and MMORPGs: Umbral Dive (Project Name) this is to facilitate both education and examination and Jeremy is happy to take requests!
JG: Draw your Dice, if you don't know, is a weekly educational interview show where I speak with indie game designers about their insight principles and philosophies around the games they make or support, helping you, the listener, with your own projects, creations, or business.
Interviews are typically bi-weekly releasing every 1st & 3rd Saturday at 9am ET. Dev Logs are solo episodes with me going over Umbral Dive and relatable Game Theory filling in the other Saturdays at the same time.
AB: My current plan is to have videos out every two weeks, usually on Wednesdays. I'd love to make more, but we'll see what kind of groove we settle into! This week, look out for the first ever episode of Games I've Read and Want to Play, which will be an ongoing series where I shout out a bunch of games that I'm really hoping to play soon.
JG: So if you didn't know we do stuff on Twitch! We stream, we're streamers, and Adam and I do a call-in show!
AB: The first and third Monday of every month at 11AM ET, Jeremy and I will be live to talk to each other about games we're playing, working on, or any other topics we want to talk about. Formerly, this was the Tabletop Call In Show Talk Show, but with the launch of the site we're calling it the HYPT Podcast!
JG: You can also call-in to us with your burning questions (or stories you want to share) and we will answer (or listen to) them every second and fourth Monday of the month.
AB: Making haveyouplayedthis.com was a journey in learning how to make a website relying on as few platforms as possible. That means we're much more flexible with how it works and aren't beholden to weird corporate fees or decisions, but it also means that we lose out on a lot of the easy features of a more traditional website builder. As such, the state of the site is in flux! I'll be updating the look and feel of the different parts (especially this post view) as time goes on to make it a pleasant place on the internet to visit, so thanks for bearing with me as I do! Feel free to leave any feedback or comments in the contact section, as we've surely not thought of everything.
---
Personal Projects
AB: Have You Played This is only one slice of what Jeremy & I do in games--we're also designers in our own right! I'm actually currently crowdfunding a card game called Legend Has It, working on the official release of my worldbuilding game Grasping Nettles, and trying to plan out the rest of my publishing year as well. Follow me over on twitter or join my personal newsletter for more about my games work.
JG: And I am working a game dubbed currently as Umbral Dive (name pending). This game is friggin' six months in the making. It changes so rapidly and is nuts and I love it. Basically, it's an attempt at solving some of the reservations I have around the Traditional Adventure Fantasy Skirmish genre of TTRPGs that is your DnD5e, Pathfinder, etc, etc. and refresh those systems into (honestly) a game that I would like to play/run and captures more streamlined experience using more modern game methods. Soon, there will be a Notion Page where you can check a Quickstart as well as some of the developing basic rules. Pair this with the Dev Logs and my articles and you got a bunch of free materials for your own game endeavors. Let's make skirmish games great again. Hang out in the HYPT Discord or follow me on Twitter so you can get involved when the juice flows.
---
Zine Month
AB: Fortunately for us, writing up some news will be pretty easy here in the first couple of weeks of the site's existence, because February is always a flurry of activity of new games being introduced into the public eye. February 2019-2021 brought us Zine Quest over on Kickstarter, but they've unceremoniously punted the event down the line to August so it can compete with GenCon, one of the biggest events in tabletop games worldwide.
Since Kickstarter doesn't own the concept of zines, designers are still crowdfunding the heck out of their projects this month anyway. Many of them are being collected under the Zine Month banner over at zinemonth.com, in an attempt to make a platform-agnostic hub for all ongoing projects regardless of whether they're on kickstarter, itch.io, the designer's personal website, or anywhere else. We wanted to first shout out a few other creators covering the event, and then talk about a couple of projects that caught our eye.
JG: Tell'em Weasels sent ya'
Zine Month Finds
AB: This first edition of the HYPT has run a bit long so we'll shout out a couple of zine month projects and get out of your face. Here are a few cool projects that have been brought to our attention, with a link to the project and a short pitch pulled from the publisher.
MORIAH is a simple role-playing game of ordinary people facing the extraordinary. It is a game of sacrifice, where people living quiet lives at the base of a holy mountain must attempt to ascend it in order to ask for the mercy of the gods. It is a meditation on what it means to give for others, inspired by LISA, Soul Sacrifice, and Blessed Messiah and the Tower of AI.
This game's pitch hooked me pretty quickly. I'm a sucker for games that favor a super specific premise for the types of stories you'll be telling, so a game about ascending a mountain to meet with gods is right up my alley.
FEATHERED ADVENTURES is a diceless tabletop RPG in which you play anthropomorphic birds going on pulp adventures, trying to overcome their flaws to come out on top.
I backed Côme's last two ZQ projects, Green Dawn Mall and Two Summers and so was naturally curious about this followup project. I love when games embrace the comedy that's inherent in tabletop roleplaying, so goofy birds going on action-packed adventures sounds great to me.
The Station is a GMless worldbuilding game where players take turn answering prompts about a train, the station it is headed for, and the people there. It is a game about how places shape people and people shape places.
Pidj released The Sun's Ransom for ZQ last year and I absolutely love it, so when I saw The Station on the zine month website I was immediately interested. Worldbuilding games are often some of my favorites, and one that revolves around a train station is a great pitch.
---
JG: MY TURN!! MOVE ADAM!!! These are my submissions to intriguing and cool projects:
is a zine compendium of 13 renowned bounty hunters from across the orbspace. Inside, you'll find system and setting-agnostic dossiers filled with all the attributes, art, vignettes, and tables you need to drop these terrifying creatures into your sci-fi or fantasy roleplaying game.
Lumen Ryder Core is a rules-lite, flavour-heavy tokusatsu tabletop role-playing game for 3-6 players where you play as masked superheroes battling against an evil organization alongside a team of loyal allies.
It is inspired by tokusatsu works like Kamen Rider, Super Sentai, Metal Hero, and Spiderman.
You are a death metal viking cat, earning your place in the drinking halls of Valhalla by casting a wake of blood and carnage upon the blighted earth in each of your 9 lives. Guided personally by DEATH, your merry band will leave a wake of ruin ending only at the hands of a truly worthy foe. Find treasures, trade with merchants, mercenaries, or ghosts, and follow DEATH to seek worthy foes, fiendish traps, and ensure your place among the greatest warriors of catkind!
---
Jeremy Gage
@jeremygage5 & @drawyourdicepod on twitter, listen to the DYD Podcast
Adam Bell
@adamebell on twitter, Get My Games